Hawthorne Results
< Hawthorne Results for December 04, 2022
---
Hawthorne Race Results
December 04, 2022
December 03, 2022
December 02, 2022
November 27, 2022
November 26, 2022
November 25, 2022
November 20, 2022
November 19, 2022
November 18, 2022
November 13, 2022
November 12, 2022
November 11, 2022
November 06, 2022
November 05, 2022
November 04, 2022
October 30, 2022
October 29, 2022
October 28, 2022
October 23, 2022
October 22, 2022
October 16, 2022
October 15, 2022
October 14, 2022
October 09, 2022
October 08, 2022
October 07, 2022
October 02, 2022
October 01, 2022
September 30, 2022
Instant access for today's Hawthorne Race Results, Entries, Post Positions, Payouts, Jockeys, Scratches, Conditions & Purses.
Hawthorne Information
Hawthorne Race Track is a 119-acre horse racing track located near Chicago in Cicero, IL. Hawthorne Race Track is one of the most famous horse tracks in the state of Illinois. It is the oldest continually-run family-owned racetrack in North America. The track has a one-mile (1.6 km) dirt oval and a seven-furlong turf oval. The main track homestretch is 1,320 feet, one of the longest in the country. In 2009, Hawthorne was ranked #8 out of 65 Thoroughbred racetracks in North America by the Horseplayers Association of North America.
Hawthorne Information Thoroughbred and Harness Racing
3501 South Laramie Avenue, Cicero, IL US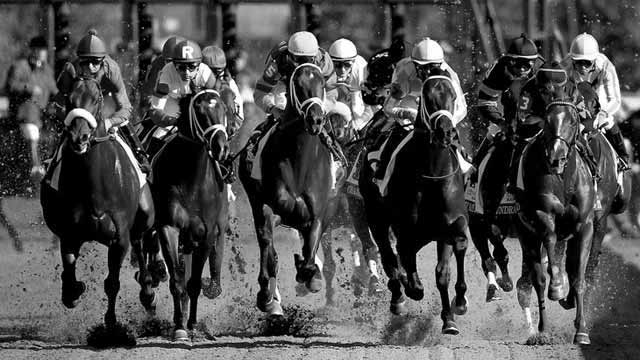 Bet Horse Racing with OTB