Tioga Downs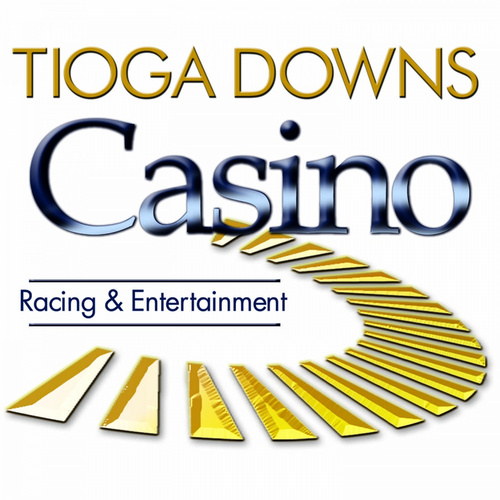 Tioga Downs is a county-fair-themed standardbred racetrack and racino located on a 138-acre site in Nichols, New York. Tioga Downs features some of the top harness stake races in the country including the Grand Circuit Tompkins Geers, The $300,000 Cane Pace (1st leg of Pacing's Triple Crown) and its lady counterpart The Shady Daisy. After being closed for 30 years, the 5/8 mile harness racetrack reopened as Tioga Downs Casino in 2006.
---
Tioga Downs History
Initially Tioga Downs racetrack was named "Tioga Park". In 1976, it closed after running only three seasons. The owner at the time stated, "the track had been losing thousands of dollars a day and was still in the red after three years of operation". From then on only a few private races and the occasional flea market were held at the location.
In 2000, Jeffrey Gural, a real-estate executive, horse owner, and racing enthusiast, began lobbying for state approval of Video Lottery Terminals (VLTs) at racetracks. In 2005, they were approved. Shortly after Mr. Gural, with partnership from Nevada Gold and Casinos, bought the old Tioga Park for $32 million (New York Times, 2006; Press and Sun Bulletin, 2006). A ground-breaking ceremony was held July 22, 2005.
On June 9, 2006, Tioga Downs opened, offering harness racing, simulcast betting, and over 800 VLTs. Tioga Downs has two bars, a Subway(TM) restaurant, banquet room, coffee/bakery shop, and buffet. It also has a stage area, which hosts concerts. Artists that appeared at Tioga Downs have included Gretchen Wilson, Vanilla Ice, Tony Orlando, and Sister Sledge. During the warmer months, a trackside tent is available for wedding receptions, business meetings, parties, and awards' ceremonies. In 2011, The Tioga Downs Flea Market opened.
Tioga Downs has 802 VLTs, averaging ~92% payback. The racino offers player's club cards at three levels: classic, progressive and jackpot. Outside the gaming room Quick Draw(TM) and instant lottery tickets are available. Inside the racino, keno, video poker, and slot machines are available. The largest progressive offered is typically $250,000+ at a group of Hot Shot machines.
Tioga Downs schedules racing between May and September on Friday and Saturday evenings, and 1:30 PM on Sundays. The track record is 1:48.1, set by two horses: Bettor Sweet, in 2011, and Pet Rock, in 2013.
Revenues from slot machines at Tioga Downs have steadily increased since opening in 2006. "Net wins" (defined as total credits wagered minus total credits won) was $30 million during the abbreviated fiscal year 2006-2007, $43 million 2007-2008, $48 million 2008-2009, $50 million 2009-2010, $54 million 2010-2011, $60 million 2011-2012, and $61 million 2012-2013. Today, each slot machine contributes over $200 in revenue per day.
Owner Jeff Gural had announced a $60 million plan to build a hotel, indoor parking, spa, and entertainment center in the Fall of 2013, depending on the evolution of laws - and a possible November 2013 vote - that would expand the number of casinos in New York and include table games at each casino.


---
Tioga Downs Live Horse Racing Schedule
May - September

---
Post Time at Tioga Downs
6:50pm Friday and Saturday

1:30pm Sunday
---
Tioga Downs Track Code
TGD
---
Tioga Downs Wagering
Takeout

Win, Place, Show: 15%
Daily Double & Exacta: 17%
All other exotics: 21%

---
Current Weather Conditions at Tioga Downs
Tioga Downs Contact Information
Mailing Address:

Tioga Downs Casino
2384 West River Road
PO Box 509
Nichols, NY 13812

Website: www.tiogadowns.com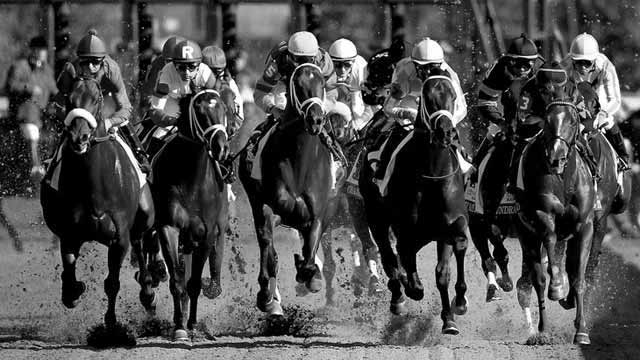 Bet Horse Racing with OTB